About Us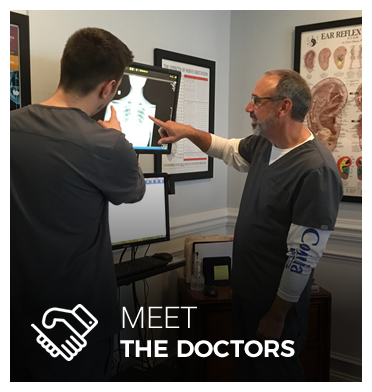 "Bowker Clinic of Chiropractic has been serving the Charlotte community for over two decades. South Charlotte chiropractors Dr. Daniel Bowker and Dr. Nathan Bowker provide chiropractic care to people seeking relief from specific conditions, as well as those who want to maximize their wellness. We're proud to treat patients of all ages—simply put, we help anyone who needs us.
The Bowker Clinic of Chiropractic Philosophy
Dr. Daniel and Dr. Nathan want their patients to feel better so that they are able to do everything they want to do, no matter what that may be.
Bowker Clinic of Chiropractic offers gentle, pain-free adjustments in a caring, friendly, and family-oriented environment. Our practice philosophy embraces the inclusion of acupuncture – the world's longest-serving medical approach – into every patient's treatment plan. Patients are often impressed with how relaxing an acupuncture session is, as well as amazed with how well chiropractic and acupuncture work together.
Care with our doctors is always custom and specific to the needs of each individual patient. We understand that no two people are alike, and that shows in our care. We're proud to craft unique care plans for every person—from infants to seniors and everyone in between.
Schedule Your Free Consultation
Contact us today to join our chiropractic family and live your best possible life. Appointments are accepted, and walk-ins are welcome.
CONTACT US »

About Bowker Clinic of Chiropractic | (704) 541-6400